Four Epigrams of Asclepiades - (1995)


for tenor and piano
---
for pianist and coach, Theodore Crain

i. Zeu

Throw down snow, hail, make night, darkness, thunder; Shake the darkened clouds across the earth.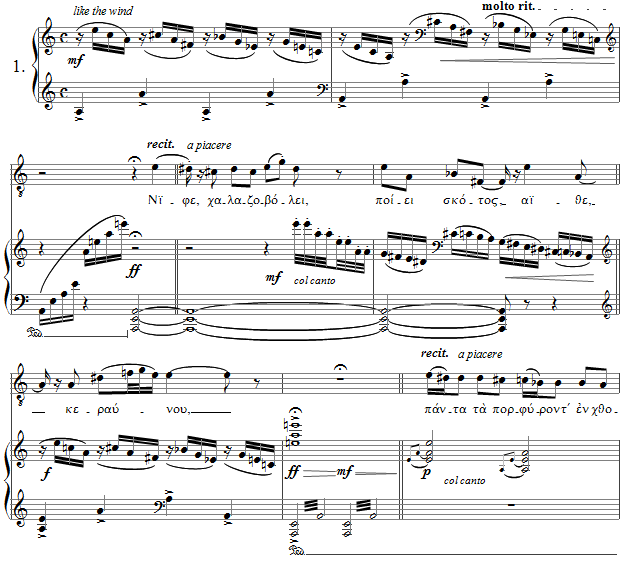 ii. Nicaretes

Nicarete's sweet face, seen through her windows, was struck by by the arrows of desire and struck, dear Cypris, by happy lightning from Cleophon's sweet eyes as he stood at her door.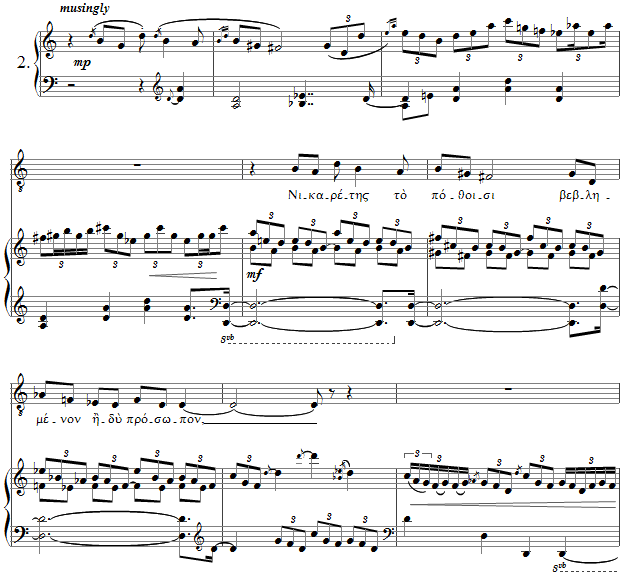 iii. Oenos

Wine is love's test. Many toasts distressed Nicagoras, who said he was not in love. He showed a tear, his head down, and the fixed garland did not stay in its place.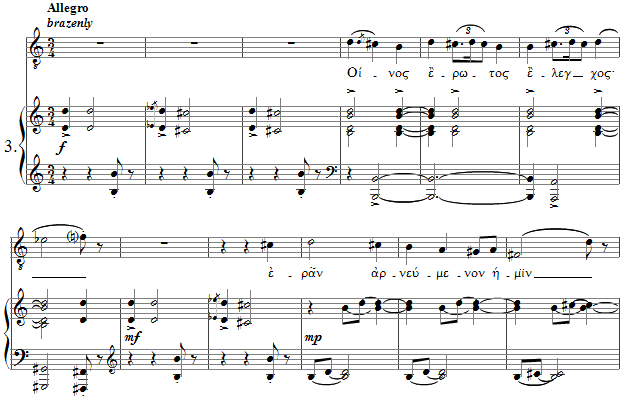 iv. Pin', Asclepiades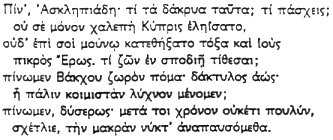 Drink, Asclepiades. Why weep? Why the trouble? Cruel Cypris has not hurt you alone; stinging Eros did not hone his arrows and bow against you only. Why stay among the ashes of the dead, while you live? Let us drink undiluted Bacchus' draught. Daylight is only a finger. Will we wait for the lamp which tells us it is time for sleep? Let us drink, unhappy lover. Before too long, sad wretch, we will rest in eternal night.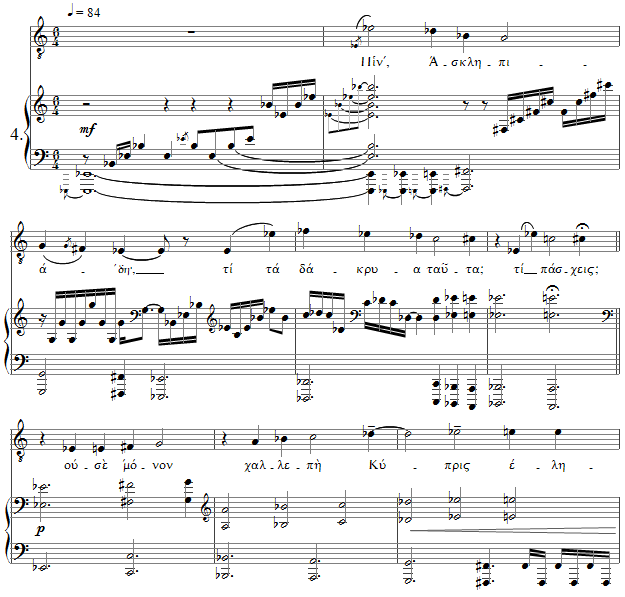 The score for Four Epigrams of Asclepiades is available as a free PDF download, though any major commercial performance or recording of the work is prohibited without prior arrangement with the composer. Click on the graphic below for this piano-vocal score.